ALCS and the National Literacy Trust team up for a host of creative-writing projects for all ages
15 July 2019
After working with the National Literacy Trust on a number of initiatives including the Ruth Rendell Awards, this year we're delighted to support two new projects aimed at children from disadvantaged communities.
A recent National Literacy Trust report revealed that author visits to schools boosted children's and young people's reading skills, as well as their enjoyment of reading; yet only one in four pupils had experienced an author visit this academic year, with those from the poorest backgrounds being the most likely to miss out. As part of a bid to tackle this issue, ALCS is delighted to be supporting two new nationwide National Literacy Trust projects:
Ruth Rendell crime-writing workshops
Children's author Dave Cousins will lead creative-writing workshops centered on crime writing in schools across all National Literacy Trust Hub areas. The project aims to bring writer role models into disadvantaged communities, to encourage children to see writing as a potential career path, and to provide pupils with the chance to have their writing reviewed by an author, all inspired by the work of the late Ruth Rendell.
Young City Poets project
Pupils from 16 primary and secondary schools in Bradford will be taken on a cultural visit to the Brontë Parsonage Museum – formerly the Haworth home of the Brontë sisters – to inspire them to write their own poems. They will also be given the opportunity to attend workshops in their schools with local spoken-word artists to help shape and develop their poems. The project will culminate with an anthology of the pupils' poems.
ALCS is also pleased to continue its sponsorship of:
The Ruth Rendell Award
Nominations are open for this award, launched in 2016 by ALCS and the National Literacy Trust in memory of author Ruth Rendell, a tireless champion of literacy throughout her life.
The Ruth Rendell Award recognises an author or writer who has had a significant influence on literacy in the UK in the past year. Nominations will close on 30 September 2019, with the winner announced at the All Party Writers Group (APWG) Winter Reception at the House of Commons on 3 December 2019. Previous winners include Andy McNab in 2016 and Cressida Cowell in 2017.
Nominations for the award will be judged by Jonathan Douglas, Director, National Literacy Trust; Di Redmond, ALCS Board Member; Ginny Lunn, CEO, Coram Beanstalk; and Marion Gillooly, Executive Director, The Dollywood Foundation UK.
Find out more about how to make a nomination here.
---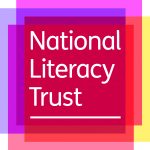 About the National Literacy Trust
The National Literacy Trust is an independent charity dedicated to raising literacy levels in the UK and giving children and young people from disadvantaged communities the literacy skills to succeed in life. It runs projects in the UK's poorest communities, campaigns to make literacy a priority for politicians, businesses and parents, and supports schools.