ALCS reaches 100,000 Member milestone
07 January 2019
We are delighted to announce that by the end of 2018, the ALCS Membership had passed the 100,000 mark.
We're proud to now represent over 100,000 authors from all creative backgrounds including writers of books, magazine articles, radio scripts and audiovisual scripts.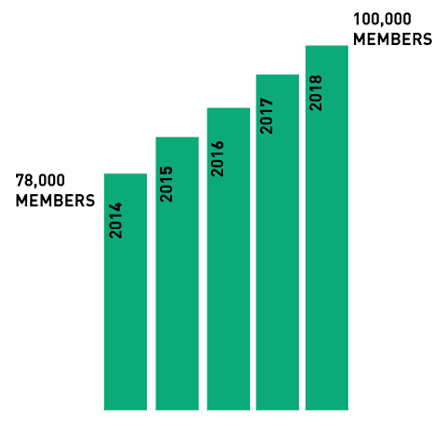 The objective of reaching 100,000 Members was set out in our three-year strategic plan for 2016-19, and therefore was achieved ahead of the target deadline. The graph above highlights how much our Membership has grown over the past five years.
Now a professional and highly efficient organisation working hard for writers, passionate about protecting and promoting their rights, ALCS has grown enormously from its beginnings as a tiny operation set up in 1977 by the Writers Action Group, an initially small band of writers – including ALCS's Honorary President, Maureen Duffy – who volunteered their time to campaign for authors' rights.
Since its formation over 40 years ago, ALCS has paid out around £500 million to all kinds of writers in over 100 countries. In the last five years, our Membership base has increased by 28% – from 78,000 to 100,000 Members. In this time we've also paid out over £145 million to our Members in the cause of paying writers the royalties they are owed for their work.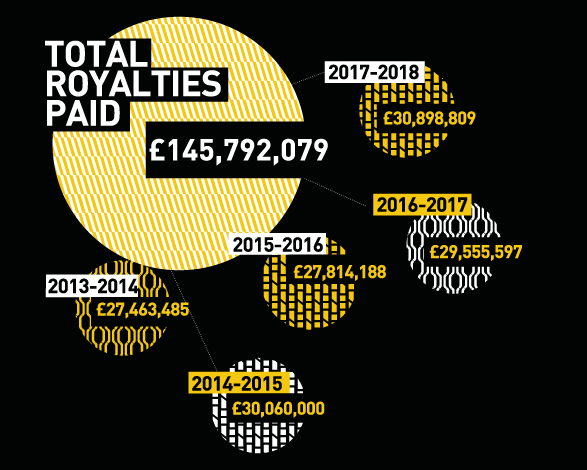 We are also delighted to reveal the identity of our 100,000th Member! He is Tony Thompson, a leading practitioner in the field of mental health nursing. Read our interview with Tony about his writing experience and his thoughts on being an ALCS Member here.