CWA Dagger Awards 2020 Winners Announced
28 October 2020
The winners of the 2020 CWA Daggers, which honour the very best in the crime writing genre, have been announced.
The world-famous Crime Writers' Association (CWA) Daggers are the oldest awards in the genre and have been synonymous with quality crime writing for over half a century. The winners were announced during a live virtual ceremony), hosted by one of the UK's leading experts on crime fiction, the writer and reviewer Barry Forshaw. The evening also featured broadcaster and bestselling author, Richard Osman as guest speaker.
The ALCS Gold Dagger for Non-Fiction was awarded to Casey Cep, a staff writer at the New York Times whose first book Furious Hours: Murder, Fraud and the Last Trial of Harper Lee, has received acclaim on both sides of the Atlantic. An instant New York Times bestseller, Furious Hours was also a Barack Obama Book of the Year. ALCS is pleased to be supporting crime writers by sponsoring this prestigious award.
Linda Stratmann, Chair of the Crime Writers' Association, said: "The winners, and all those who were in contention for a Dagger are, as always, to be commended. One thing the pandemic and lockdown has taught us is the value and importance of books and storytelling – for escapism and comfort and for our well-being. Books have always been the conduit to other worlds and into other lives. They let us know we are not alone, so our 2020 virtual awards feel even more significant as many vulnerable people are in enforced isolation and we are all socially distancing. We're proud to celebrate the crime genre."
Writer Barry Forshaw, MC for the Dagger Awards evening, said: "The CWA Dagger Awards are the most prestigious prizes in crime fiction, and this year has furnished a particularly strong set of books and authors. Nothing dampens the excitement of the Daggers – not even pandemics!"
The Winners:
ALCS GOLD DAGGER FOR NON-FICTION
Casey Cep: Furious Hours (William Heinemann)
CRIME FICTION IN TRANSLATION DAGGER
Hannelore Cayre: The Godmother, translated by Stephanie Smee (Old Street Publishing)
DAGGER IN THE LIBRARY
Christopher Brookmyre
DEBUT DAGGER
Josephine Moulds: Revolution Never Lies
Anna Caig: The Spae-Wife – Highly Commended
GOLD DAGGER
Michael Robotham: Good Girl, Bad Girl (Sphere)
Lou Berney: November Road (Harper Fiction) – Highly Commended
IAN FLEMING STEEL DAGGER
Lou Berney: November Road (Harper Fiction)
JOHN CREASEY (NEW BLOOD) DAGGER
Trevor Wood: The Man on the Street (Quercus Fiction)
PUBLISHERS' DAGGER
Orenda Books
SAPERE BOOKS HISTORICAL DAGGER
Abir Mukherjee: Death in the East (Harvill Secker)
SHORT STORY DAGGER
Lauren Henderson: #MeToo in Invisible Blood, edited by Maxim Jakubowski (Titan Books)
---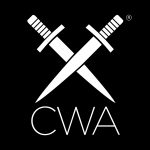 About the Crime Writers' Association (CWA)
The CWA was founded in 1953 by John Creasey. Its aim is to support, promote and celebrate this most durable, adaptable and successful of genres and the authors who write within it. It holds the prestigious annual CWA Dagger Awards, which celebrate the best in crime writing. A thriving, growing community with a membership encompassing authors of all ages and at all stages of their careers, the CWA is UK-based, yet attracts many members from overseas. It supports author members (plus literary agents, publishers, bloggers and editors) with a monthly magazine; a digital monthly newsletter showcasing CWA authors and their books and events that goes to over 11,500 subscribers; and Case Files, a bimonthly ezine highlighting new books by CWA members. thecwa.co.uk