HARD TIMES: THE ROYAL LITERARY FUND
19 January 2021
Founded in 1790, the Royal Literary Fund (RLF) has been providing financial assistance to writers in need ever since. Writer and Consultant Fellow Sanjida O'Connell explains why the support of organisations like the RLF is more important than ever.
2020 was, for many writers, a calamitous year. "Every single thing in my diary was cancelled," says novelist Sheena Wilkinson. In spite of being an award-winning Young Adult (YA) writer, Sheena, like the majority of authors, has to supplement her book-related income with other work. The Society of Authors estimates that due to the impact of COVID-19, three-quarters of writers had work and book-related events cancelled or severely reduced in 2020.
Such corona-cancellations have only served to bring into sharper focus the difficulties authors often face in order to make ends meet. According to a report published in October 2020 by the International Authors Forum (IAF), Creating a Living: Challenges to authors' incomes, median earnings for professional writers have fallen by 42% in real terms since 2005; that is, from £18,013 to £10,500 by 2017. This is less than the minimum wage, and considerably less than the Joseph Rowntree Foundation calculates is a socially acceptable standard of living: £19,200 a year for a single person. IAF adds that waning income for authors is a global phenomenon, stating that 'A significant fall in authors' earnings has been observed across all countries where research into incomes was conducted.'
The irony is that more income than ever is being generated by authors. In 2020 the UK's creative industries were valued at £112 billion. According to Ofcom, people are spending longer than ever watching stories: during the height of lockdown the average adult spent six and a half hours transfixed by TV or streaming services like Netflix. More than 12 million people signed up to a service they hadn't used before, such as Netflix, Amazon Prime and Disney Plus. Between a third and nearly a half of adults are also reading more than they did previously, according to surveys carried out by Nielsen and The Reading Agency.
"There is a lot of money circulating, and activity behind the scenes," says author Sophia Bennett. Sophia, originally a YA novelist, has just secured a six-figure book deal for her crime novel, The Windsor Knot, published by Bonnier Zaffre. She says, "Not having to worry about money for the first time has been life-changing." Of course, not every writer will be a bestseller and bring in the kind of revenue that Bonnier Zaffre clearly expects Sophia's latest novel to generate – enabling writers to write by remunerating them properly thus needs to be part of a wider conversation. A study by PricewaterhouseCoopers illustrates this point succinctly: the data showed that even a 10% decline in an author's income led to a 20% drop in output; literally a reduction of a fifth fewer words on a page, a fifth fewer lines of a screenplay, a fifth less dialogue in a drama.
And, as ever, it is the individual stories behind the statistics that are heart-wrenching. Author and playwright, Rose Collis, for instance, has had 17 books published, and written and produced five plays, yet still struggled to make ends meet. During the last recession in 2008, she lost most of her freelance work and found it hard to secure grants to support her writing. Ten years later, she faced financial hardship once more, this time combined with illness and depression. She says, "Things spiralled. Through no fault of my own, there was very little income."
Relief came for Rose in the form of a grant from the RLF. The charity, founded in 1790, offers both grants and pensions to individual professional writers in need. In 2020, the RLF also made a substantial donation to the Society of Authors' hardship grant, which currently offers £2,000 to writers in acute need. As Rose says, "The Royal Literary Fund grant allowed me to continue working…and I'm very grateful for that."
The beauty of the RLF's aid is that it is bespoke: a grant or a pension is tailored to an individual's financial circumstances and what they require. A grant could cover a new computer, for example, or pay the rent for a few months. The scheme is open to professional writers; defined as those who have had at least two books, plays, or screenplays published or performed commercially (as opposed to self-published).
Writers have always experienced hard times, even well-known ones can swiftly segue from the best of times to the worst of times. During its history, the RLF has provided financial assistance to many writers we still revere including Samuel Taylor Coleridge, James Joyce, Dylan Thomas and Bram Stoker, and sometimes even to the descendants of writers. Charles Dickens Junior, in spite of his father's fame, left behind an impoverished widow, Elizabeth Dickens, who was helped by the RLF.
It is fashionably bohemian to imagine writers (usually male) in their garrets, subsisting on cigarettes, coffee and cognac. The reality – particularly in 2020 and now 2021 – is far more mundane and heart-breaking: writers, unable to pay for basic food, heating, clothing and childcare, will simply be unable to pick up their pens, or will find their computers too out-of-date to function. And that would be a sad state of affairs, for, to paraphrase George Bernard Shaw, without art the world would be unbearable.
---
The Society of Authors also currently has a host of grants open to applications, including the Authors' Foundation, K Blundell Trust and the Authors' Contingency Fund. Find out more about these grants and how to apply here.
---
societyofauthors.org/Grants/Grants-for-writers-in-need
---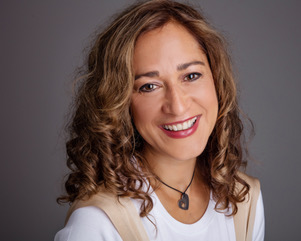 Dr Sanjida O'Connell is the author of eight novels and four works of non-fiction and has been shortlisted for numerous awards. She has published four psychological thrillers under the pen name of Sanjida Kay: The Stolen Child, My Mother's Secret, One Year Later and Bone by Bone which was longlisted for the CWA Steel Dagger Award and nominated as one of the best crime and thriller books of 2016.