KEEPING SANE & SOLVENT: AUDIOVISUAL WRITERS FOR CHILDREN
19 June 2020
Di Redmond, ALCS Board member, novelist and children's audiovisual writer, has collated our latest instalment of lockdown stories and advice.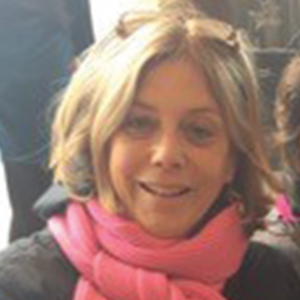 Lockdown has certainly had an impact on me. When it started, I was working flat out for a local radio station which overnight became a virtual radio station. At the same time, I was organising a research trip to the Lake District for my latest book which of course, never happened. Before the lockdown, especially on beautiful hot days, I would search out a secluded leafy spot by the river or sneak into one of the college gardens where I'd write for a couple of hours before returning home. When social distancing started, that happy little routine went right out of the window and left me feeling stir crazy until I started (and stuck to) a daily cycling regime. Masked and gloved up, I cycled the weirdly silent, empty streets of an abandoned university town and a former tourist hotspot. That has kept me fit and reset the balance in my writing day, plus I discovered extraordinary places in the city that I never even knew existed.
For ALCS News, I checked in with a few friends and fellow audiovisual writers to see both how they and their writing were faring during the lockdown.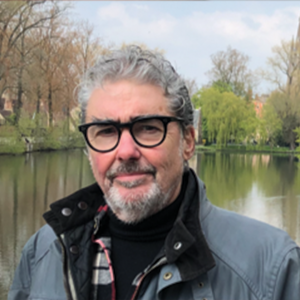 JIMMY HIBBERT
One of the most successful and popular writers in the industry, Jimmy Hibbert has been writing children's animation scripts for years. His credits include Count Duckula, Dennis and Gnasher, Bob the Builder, Zombie Hotel, Frankenstein's Cat, Andy Pandy, Bill and Ben, Shaun the Sheep and many more. Also famous for his professional voice-over work, Jimmy has been locked down in Porthmadog, North Wales, since March. Just before COVID-19 hit, Jimmy had signed off television scripts for a couple of French broadcasters and was starting development work on a new children's series for an animation studio in Belgium. Living by the sea with beautiful views of the Glaslyn Estuary and the mountains of Snowdonia, Jimmy has actually enjoyed his lockdown time with his wife and their three dogs. He's had time to cook and walk and do some audio work for the BBC's Dog Loves Books, which involved transforming a bedroom wardrobe into a makeshift recording studio! Jimmy says he's lucky he can live off his state pension ("I am VERY old") and the steady trickle of income he receives, which includes a monthly payout from SACD (the French equivalent of ALCS) based in Paris.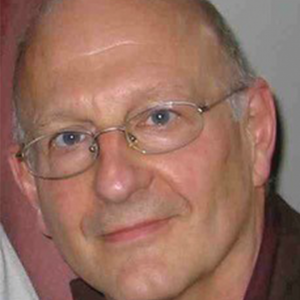 JAMES MASON
In January, James Mason (head writer of Baby Riki and Bob the Builder, series 19 and 20) and Steve Cannon, his creative partner, set up their own production company, Green Bean Media, and applied to the BFI Young Audiences Content Fund for development funding for a new children's TV series. With everything suddenly on hold as a result of lockdown, James and Steve turned their attention to another show they were in the process of developing. It was during one of their weekly Zoom meetings that they both realised that, while the purpose of their show and the world it is set in remained the same, its format and characters needed to be re-addressed. When not gardening, doing DIY and cooking, James had plenty of time to think this through. He said: "Not writing on other shows and concentrating much more on a single project really focused my thoughts and helped me to re-explore and develop the characters in a way that I might never have been able to do in pre-lockdown days."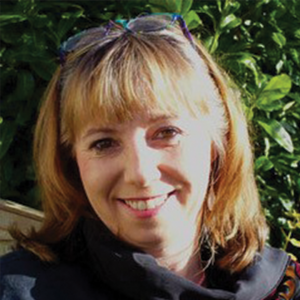 MELLIE BUSE
Mellie started the year with every writer/producer's dream scenario – the commissioning of a new pre-school series for Channel 5. Entitled Mimi's World, it combines animation and live action, and has been backed by the BFI Young Audiences Content Fund and Northern Ireland Screen. With funding behind her company Adastra Development, Mellie and her partner Martin Franks were all set to up sticks with their cast of six young actors, accompanied by their adult chaperones, and move to Belfast in order to shoot the live action sections of the show. Just as they were looking into flights and accommodation in Belfast for the 11-week shoot, COVID-19 struck. With the filming schedule thrown into wild disarray, child protection issues were foremost on Mellie's mind, and equally, the COVID-19 production guidelines were prohibitive for this kind of ambitious drama. How would they set about safely sanitising studio film sets and everybody working in them without adding huge amounts of time to the shoot? Any other woman might have thrown in the towel but Mellie, who has worked her way through 250 episodes of The Hoobs for Channel 4 and five series of Grandpa in My Pocket for CBeebies, is not one to walk away from a challenge, and she and her partner immediately turned the scheduling programme around. With the support of funding bodies, they have been able to go ahead both with the music and the animated elements of the show, working with Alt Animation and Taunt Studios in Belfast. This means that when they come to roll the cameras, Mimi's World will be in an excellent state of preparation. Shooting the live action segments has been postponed until next year when, hopefully, life might be back to normal.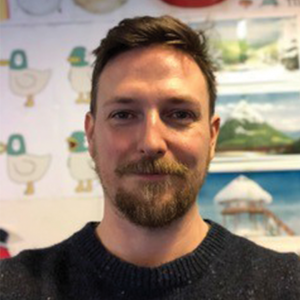 TIM O'SULLIVAN
Head of Writing and Development at Karrot Animation, Tim said the main concern when they heard they had to close their studio in Elephant and Castle was how they could successfully continue with their full animation programme. With their latest series Love Monster (a co-production with A Productions in Bristol and UYoung in China for the BBC and Boat Rocker) already showing on CBeebies, it was vital to keep the series momentum rolling well. Tim reports that working from home has turned out to be just as productive as working in the studio, especially when the animators were allowed, if required, to take their huge office computers into lockdown with them.
Fortunately, the voice records were largely completed before lockdown and the few pick-ups required were done by the voice artists using recording kits in their own homes. Karrot, who have always been strong on creating a good working environment for their employees, were initially concerned that without the buzz and camaraderie of everyday life there would be a loss of connection within the team, which might impact on creative flow. So, throughout lockdown they have continued with the same social albeit virtual timetable. Zooming daily, the team have enjoyed their coffee and tea breaks together, and every Friday evening they hold weekly virtual screening sessions, gathering with a glass of wine or a beer in hand to share work produced that week. "Keeping communications open is essential to working remotely," Tim told me. "Fortunately for Karrot, the impact of lockdown has been relatively painless thanks to the hard work of our producers."
DI REDMOND is a member of the ALCS Board, a novelist for adults, including a World War 2 saga series for Penguin Books; and an audiovisual writer for children whose credits include Adventures in Duckport, The Magic Roundabout, Zou, Bob the Builder, Roary the Racing Car, Chuggington, Postman Pat, Timmy Time and many more.