Shortlist announced for the 2019 CWA ALCS Gold Dagger for Non-Fiction
05 August 2019
The shortlist for the Crime Writers' Association (CWA) ALCS Gold Dagger for Non-Fiction has been announced, alongside nine other Dagger awards celebrating the very best in crime writing.
For the second year running, ALCS is delighted to be sponsoring the prestigious CWA ALCS Gold Dagger for Non-Fiction. The Daggers, which were founded in 1955, are the oldest crime writing awards and have been synonymous with quality crime writing for over half a century.
CWA ALCS Gold Dagger for Non-Fiction shortlist
This award is for any non-fiction work on a crime-related theme by an author of any nationality, provided the book was first published in the UK in English during the judging period. The award encompasses, though is not limited to, non-fiction works relating to true crime, historical crime, crime-related biography, crime-fiction literature and critical studies.
Sue Black, All That Remains (Doubleday)
Mikita Brottman, An Unexplained Death (Canongate)
Claire Harman, Murder by the Book (Viking)
Kirk Wallace Johnson, The Feather Thief (Hutchinson)
Ben Macintyre, The Spy and the Traitor (Viking)
Hallie Rubenhold, The Five (Doubleday)
Linda Stratmann, Chair of the Crime Writers' Association, said: "The Daggers are unparalleled for their longevity and reputation. Receiving a Dagger award is something of a holy grail for authors. The CWA prides itself on supporting crime authors by not just recognising established names but as a platform for debut novelists and emerging writers."
The winners will be announced on 24 October at the Daggers Award ceremony where Robert Goddard will also be presented with the 2019 Diamond Dagger for lifetime achievement, the highest honour in British crime writing.
The full shortlist can be read here.
---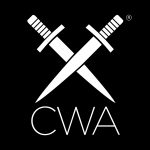 About the Crime Writers' Association
The Crime Writers' Association was established in 1953 by crime writer John Creasey. The Daggers began with what was originally known as the Crossed Red Herring Award in 1955 and have grown from there, attracting sponsors such as Ian Fleming Publications and ALCS. The 10 Daggers are awarded every year. Except for the Diamond Dagger, Debut Dagger and the Dagger in the Library, authors' books are nominated by their publishers.