2020: The Year Ahead at ALCS
27 January 2020
With fresh lobbying challenges in prospect for 2020, the ALCS leadership team has identified the most significant issues for writers and for copyright over the next 12 months.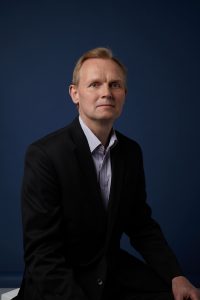 Owen Atkinson, Chief Executive
A happy new year to all our members. The year 2019 concluded with ALCS membership having increased by over 7,000 since 2018 and it was also another strong year in terms of income. As a result, we are forecasting a record distribution of £24.5 million to members in March meaning that we will have distributed a total of £37 million to members in the 2019/20 financial year.
Last year was a quieter year for lobbying while there was uncertainty over the direction of Brexit, but the December general election result means that there is now clarity. With Brexit scheduled to take place at the end of January and with a one-year transition period while new trading relations between the UK and the EU are negotiated, we plan to use the year to raise our lobbying activity to ensure the UK Government safeguards the copyright framework that enables us to collect fees on members' behalf and ensure that the flow of payments from the EU is not affected. To help with this we will look to recruit new MPs to the All Party Writers Group (APWG). The election saw many MPs who were members of the APWG retiring or stepping back from politics, and we will use the first half of the year to approach new MPs and encourage them both to join the APWG, and to support the needs of writers and the writing community.
Overseas we continue to look to expand, particularly in South America and Asia. While this can be a slow process, we are now seeing progress with increased activity from the likes of Argentina and Chile and increased income from South Korea and Japan.
Finally, I hope we can encourage members to continue to use the members' area of our website and to update your details and works registered. It's easy to use and registering your works helps to ensure that we correctly allocate the fees we collect. If you don't have online access to our website, please get in touch with our membership team who will be able to assist you.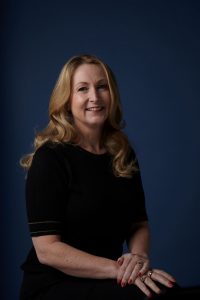 Barbara Hayes, Deputy Chief Executive
2020 is certainly going to be a busy year on the advocacy front. Now we have a new government with a mandate to 'get Brexit done', along with a large number of new MPs, there is a lot to be done. Our first task will be to administer the reconstitution of the All Party Writers Group (APWG). We will do this as soon as possible in the new year. This will allow us to work with the cross-party group of MPs and Lords to protect and promote your rights as authors. Last year saw the Group conduct an Inquiry into authors' earnings which resulted in a raft of recommendations for the Government. Now that the situation with government is clearer, the APWG will be pushing the relevant Ministers to meet and discuss these recommendations.
ALCS will also be spending time meeting with new MPs who have an interest in the creative industries, as well as re-establishing contact with returning MPs who support authors' rights. Last year, the EU Directive on Copyright in the Digital Single Market was passed in Brussels and there were a number of articles included which would be helpful to writers. Unfortunately, the Government has now announced that this will not be implemented in the UK. We have written to the DCMS Secretary Baroness Morgan to request a meeting. We'll keep you updated if we make any progress; alternatively, we may need your help to let our politicians know that authors' rights are important. Please keep reading ALCS News where we will keep you updated and detail any calls for action! Happy 2020!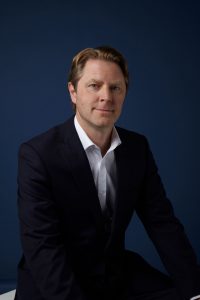 Richard Combes, Head of Rights and Licensing
This year we will be closely monitoring the progress of two trade negotiations. The first begs a key question: to what extent should a post-Brexit UK align with or diverge from European rules? To some it may seem counter-intuitive to escape from Brussels-based regulation only to embrace the EU legal framework but, in the case of copyright, a credible argument can be made for doing so. After all, one of the pillars of the modern British economy, the creative industries – a sector worth £100 billion – is founded, in part, on a body of adopted EU law that effectively mediates the delicate balance of interests between those who create, produce and consume copyright works.
This approach is evident from the 2019 Copyright Directive, which includes several measures designed to support creators in the online environment, not least Article 18, establishing the guiding principle that authors should receive 'appropriate and proportionate' remuneration. This apparently uncontroversial proposition sits alongside a far more contentious neighbour. Article 17 is designed to bring large, US tech companies operating in the EU into a more regulated space, which is where focus shifts to the other trade negotiation. If the price of a free trade deal with the US is closer regulatory alignment, where does that leave copyright and authors in the UK? The US 'fair use' doctrine narrows the scope for secondary-use remuneration; in the States, there is no equivalent of ALCS or PLR.
In 2020, we will be urging the Government to take a long view and support a balanced approach to our future copyright policy; one which enables authors to sustain the valuable contribution they make to education, culture and the economy.
Brexit is not the only force for change impacting on ALCS operations this year. As digital services and technologies provide diverse ways to access and use creative content, we will continue to work with partners in the UK and overseas to ensure that licensing evolves and adapts to meet the needs of authors and those who enjoy their works.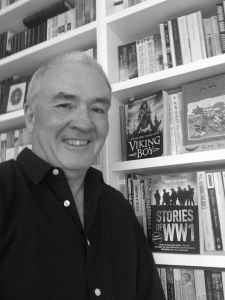 Tony Bradman, ALCS Chair
Happy new year to all our members! There are now more than 106,000 of us, which makes ALCS an even bigger family than ever. Last year was another excellent one for the company, with record income for the second year running. This year is also going very well in terms of revenue. It's still too early to tell if we'll make it a third record year in succession, but it's definitely going to be quite close so watch this space! And of course, we'll make sure you receive everything you're entitled to.
Last year was dominated by Brexit, and despite the decisive win for the Conservatives in December's election, it's still not entirely clear how things will play out. We do know that we'll be leaving the EU on 31 January, but there are many uncertainties about what exactly will happen in the economy after that. The government is not adopting EU's Digital Single Market directive (the DSM), and there is some concern that the UK will be pushed towards a less creator-friendly copyright legislation model along US lines. So, we'll be watching the US-UK trade deal negotiations with a very wary eye, as will the entire creative industry sector.
So, you won't be surprised to hear that we feel our lobbying activities will be even more important in 2020. We're very lucky to have a great lobbying team, ably led by Deputy CEO Barbara Hayes, and they're already working very hard on making sure our channels to the government and political parties remain open and effective. One thing writers have always been known for is speaking truth to power and we'll make sure that we continue to do that on behalf of the entire writing community.