Women writers & illustrators to the fore on 2019 CILIP Carnegie and Kate Greenaway shortlists
19 March 2019
The UK's oldest children's book awards have long celebrated the very best in writing and illustration for children, and this year's shortlists for the CILIP Carnegie & Kate Greenaway Medals are no exception.
With 11 out of the 16 books on the two shortlists being written or illustrated by women, and around half of them featuring female protagonists, many of the stories centre on issues of child safety, helping children deal with controlling behaviour, and promoting their freedom of expression.
ALCS is proud to once again sponsor the Carnegie and Kate Greenaway Medal Awards, and is delighted to launch its annual ALCS CKG Writing Competition in conjunction with this year's shortlist announcement.
The 2019 shortlists are as follows:
CILIP Carnegie Medal shortlist (alphabetical by author surname):
The Poet X by Elizabeth Acevedo (Electric Monkey)
Rebound by Kwame Alexander, illustrated by Dawud Anyabwile (Andersen Press)
The House with Chicken Legs by Sophie Anderson, illustrated by Elisa Paganelli (Usborne Books)
Bone Talk by Candy Gourlay (David Fickling Books)
A Skinful of Shadows by Frances Hardinge (Macmillan Children's Books)
Things A Bright Girl Can Do by Sally Nicholls (Andersen Press)
Long Way Down by Jason Reynolds, illustrated by Chris Priestley (Faber & Faber)
The Land of Neverendings by Kate Saunders (Faber & Faber)
CILIP Kate Greenaway Medal shortlist (alphabetical by illustrator surname):
The Day War Came illustrated by Rebecca Cobb, written by Nicola Davies (Walker Books)
Ocean Meets Sky illustrated and written by Eric Fan and Terry Fan (Lincoln Children's Books)
Beyond the Fence illustrated and written by Maria Gulemetova (Child's Play Library)
The Wolf, the Duck and the Mouse illustrated by Jon Klassen, written by Mac Barnett (Walker Books)
Julian is a Mermaid illustrated and written by Jessica Love (Walker Books)
You're Safe With Me illustrated by Poonam Mistry, written by Chitra Soundar (Lantana Publishing)
The Lost Words illustrated by Jackie Morris, written by Robert Macfarlane (Hamish Hamilton)
Suffragette: The Battle for Equality illustrated and written by David Roberts (Two Hoots)
Now that the shortlists have been announced, over 4,500 reading groups in schools across the country are embarking on the Medals' Shadowing Scheme, through which children and young people read and debate the shortlisted books between now and the announcement of the winners in June 2019. ALCS has supported the shadowing scheme for over 10 years, and launched this year's ALCS CKG Writing Competition on the day this year's shortlists were announced. Read more about how to get involved with this year's competition here.
CILIP's recent Diversity Review helped it identify more ways to help get young people involved in the Medals through the shadowing scheme. As a result, this year the Shadowers' Choice Award will be announced alongside the two Medal winners. This new award will be voted for and awarded by the children and young people who shadow the Medals; giving them more of a voice in the awards process.
The winners of the CILIP Carnegie and Kate Greenaway Medals 2019 will be announced in June at the British Library. The winners each receive a specially commissioned gold medal. The winner of the Kate Greenaway Medal also receives £500 worth of books to donate to a library of their choice, along with the £5,000 Colin Mears Award.
---
About CILIP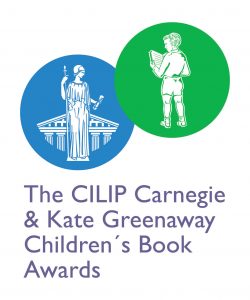 ALCS and CILIP have been in partnership for over a decade. The hugely successful CKG shadowing scheme reaches an estimated 100,000 children each year across the country. Participating children read the books shortlisted for the CKG Awards, discuss with each other which they think is the best, post reviews and vote for their favourite books before the official winners are announced. The CKG shadowing scheme is one of the UK's major 'reading for pleasure' initiatives and is almost exclusively run as an extracurricular activity by English teachers and school librarians. For a full overview of the scheme's success, read our 2017 anniversary piece, in which we celebrated ten years of supporting the CILIP CKG Awards and shadowing scheme.
Read more about the CKG Awards shortlist here.
Also see #CKG19 / #BestChildrensBooks