2020 CILIP Carnegie and Kate Greenaway Medal Winners Announced
18 June 2020
The 2020 winners of the prestigious CILIP Carnegie and Kate Greenaway Medals – the UK's oldest book awards for children and young people – have been revealed.
ALCS is delighted to be a sponsor of these awards, which respectively honour outstanding writing and illustration for children. The winning books were chosen by 14 volunteer Youth Librarians, from a total of 162 nominations this year, as the very best in children's writing and illustration published in the UK. The winners will each receive £500 worth of books to donate to a library of their choice, a specially commissioned golden medal and a £5,000 Colin Mears Award cash prize.
CILIP Carnegie Medal 2020: Lark by Anthony McGowan (Barrington Stoke)
Lark tells the story of two brothers, Nicky and Kenny, who set out for an adventure in the North Yorkshire Moors only to be caught in a precarious blizzard when weather conditions take a turn. Throughout the book, the brothers display a deep respect and understanding of nature, which ultimately grants them consolation as they wait to be rescued. McGowan's prose paints nature as a source of wonder and joy, but also peril.
Anthony McGowan said: "Every writer for young people dreams of winning the Carnegie Medal. Its incredible history, the rollcall of the great writers who have won it and the rigour of the selection process, makes this the greatest book prize in the world. It is also a magnificent way of connecting with readers. The hundreds of shadowing groups in schools and libraries around the country provide that one thing that writers cannot do without: a living, arguing, debating, biscuit-munching population of brilliant readers!"
 CILIP Kate Greenaway Medal 2020: Tales from the Inner City written and illustrated by Shaun Tan (Walker Books)
Tales from the Inner City, a collection of 25 illustrated stories, was borne out of Tan's life-long love of animals and deals with the separation and tension between the natural and artificial world. Tan believes that many of the problems we face today may have something to do with the distance from nature in a post-colonial and post-industrial world, especially within urban spaces. Throughout the book, Tan reminds readers that we are all interconnected with nature.
Shaun Tan said: "I am surprised, delighted and then deeply honoured – what a wonderful thing to be! I am especially thrilled to receive the Kate Greenaway Medal in the fine company of so many brilliant artists and authors, many of whom inspired my own love of illustrated stories as a young West Australian scribbler."
Julia Hale, Chair, CILIP Carnegie and Kate Greenaway Medals judging panel, commented:
"During challenging times, librarians believe books for children and young people are more important than ever. The best books provide adventure, solace, inspiration, comfort, escape, rich experiences and sheer enjoyment; they are a port in a storm, a reflective mirror and an entry to new worlds. In an unprecedented year for all of us, we are delighted to reveal the two extraordinary winners of the CILIP Carnegie and Kate Greenaway Medals that highlight our connection and co-dependency with the natural world."
 CILIP will celebrate the conclusion of the Shadowing Scheme by announcing the winners of the Shadowers' Choice Award – voted for and awarded by the children and young people who shadow the Medals – on 9 October 2020, during National Libraries Week. As part of the Shadowing Scheme ALCS and CILIP have launched the 2020 ALCS Carnegie and Kate Greenaway (CKG) writing competition. This year's competition asks entrants to write about spending a day with their favourite character – more details on how to enter can be found here.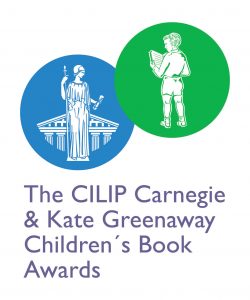 About CILIP
ALCS and CILIP have been in partnership for over a decade. The hugely successful CILIP CKG Shadowing Scheme reaches an estimated 100,000 children each year across the country. Participating children read the books shortlisted for the CKG Awards, discuss with each other which they think is the best, post reviews and vote for their favourite books before the official winners are announced. The CILIP CKG Shadowing Scheme is one of the UK's major 'reading for pleasure' initiatives and is almost exclusively run as an extracurricular activity by English teachers and school librarians.
Read more about the CKG Awards winners here.