Keeping Britain on screen
21 November 2018
On 14 November, industry representatives from ALCS, Directors UK, the Society of Authors and the Writers' Guild of Great Britain met with MPs and Lords at a drop-in event in Parliament to discuss areas of interest for audiovisual writers post-Brexit.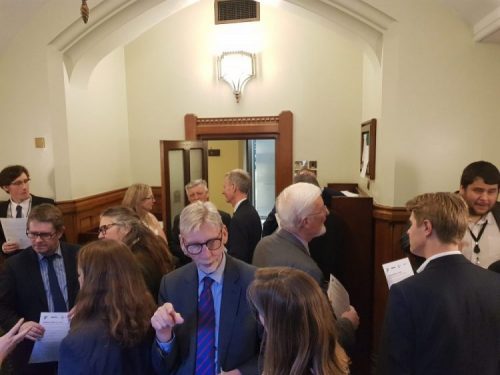 These writers' ideas create the intellectual property that drives the industry, so it's essential their rights are protected. We are dedicated to raising awareness of the issues that are important to our members, and believe it is vital that the voice and views of creative individuals working in this sector are heard.
The five key areas of concern included:
The implementation of the EU Copyright Directive in the UK
Reciprocal agreements on UK creators' economic rights within the EU
International mobility for creators and workers in the creative industries
Access to funding for cultural projects
Health and safety issues for workers in the creative industries
The full document from this drop-in event, with details of the above areas of concern, can be found here.
---
From L-R: Baroness Redfern, Lord Clark of Windermere, Sir David Amess MP, Ellie Reeves MP, Stephanie Peacock MP