Meet ALCS' Author Researchers
23 April 2019
ALCS' Author Researchers are integral to the ALCS membership process. Alice Donovan speaks to two members of the team to find out more about their roles, as well as some of the obstacles they come up against in their work.
By the end of 2018 the ALCS membership had reached a total of 100,000 writers. This was in no small part due to the hard work of the author research team. Made up of Gaynor Coules, Michael Hustler, Jack Johnson and Ryan Laycock, the team contacts potential members to let them know that ALCS is holding secondary royalties for their work.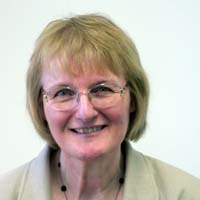 Gaynor is ALCS' longest serving member of staff; she's worked for the organisation since 1995 and has 'enjoyed 24 years watching ALCS expand into the 21st century'. As Senior Researcher, Gaynor's job entails 'tracing writers for whom we have royalties and then persuading them to join'. While the author researchers do spend the majority of their time chasing such writers, she's also keen to mention that another important aspect of their job is 'being a human voice at the end of the phone when our members have questions'. Being the first point of contact for members is a huge part of the membership team's role, with the period around ALCS distributions being their busiest times of the year.
Jack, another Senior Researcher, has worked at ALCS for nine years and said that during the research process, it is the well-known authors that are the easiest to get in contact with, but 'sometimes you get an obscure educational book, which requires a lot more research'. This is a tough job; researching potential members with sometimes very little to go on. However, Gaynor says that searching for writers is a lot easier now than when she first started: 'Many writers have an online presence – their own or agents' website, and publishers and production companies can be contacted too.' There are still, however, writers on the system who have eluded several researchers through the years.
'People are quite right to be suspicious about apparently easy money!' Gaynor admits, but 'you simply have to explain secondary rights and their origins'.
This can often be because potential members are a little suspicious of the correspondence they receive from the ALCS author research team. On average, Gaynor and Jack each email around 36 writers a week. 'People are quite right to be suspicious about apparently easy money!' Gaynor admits, but 'you simply have to explain secondary rights and their origins'. Both Senior Researchers acknowledge that social media and ALCS' internet presence has made a huge difference to their success rates. Jack has noticed that they have 'made people much less suspicious than they were in 2010', which makes their jobs to convince writers of ALCS' legitimacy easier.
I asked both researchers which author had been their most memorable sign-up, or what story stood out for them the most. The stories that stick in Gaynor's mind are those where she knows the secondary royalties have made a difference: 'the co-authors of one textbook who pooled the royalties and funded their course for another year; a retired teacher who was able to carpet her living-room; innumerable writers on low incomes who could now cover a bill or feed the cat (or themselves).' Jack's story concerned an estate that 'was only recently resolved after eight years of work. It was legally complicated and required the time of several members of staff. We were holding a five-figure sum, so we had to see it through'.
When asked about how integral the author researchers are to the continued growth of the ALCS membership, Jack asserts that 'many high earners do not know that they are entitled to reuse monies', so their correspondence acts as an identifier for the ALCS brand. Gaynor reiterates Jack's point, saying their team is 'still essential!' but encourages members to help 'spread the word; especially if they have a co-writer who is due a share'.
If anyone you know receives an email or letter from one of ALCS' author researchers, be sure to encourage them to get in contact or even better, to join ALCS.