Parliament celebrates emerging British filmmaking talent
01 February 2019
Last month, Film the House announced its 2018 shortlists. ALCS is proud to sponsor this parliamentary competition which helps shine a light on aspiring filmmakers and scriptwriters.
Film the House is run annually by MPs and provides a fun and innovative way to highlight the importance of intellectual property rights both among creators and MPs. This year's competition has received parliamentary sponsorship from Rt Hon Sir Kevin Barron MP, Lord Clement-Jones and Rt Hon John Whittingdale OBE MP.
Each year, emerging filmmakers and scriptwriters from across the country submit entries to be judged by their local MP. The categories for the competition include Best Original Film Script (Under and Over 16 years) and Best Short Film (Under and Over 16 years). Once the best entries have been chosen from this initial stage of judging, they are passed to an expert industry panel of leading figures from across Britain's creative landscape, which chooses the finalists.
The shortlists for Film the House 2019 are: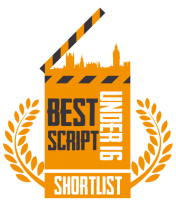 Best Original Film Script Under 16
Martha Broadbent-Smith – The Luxury Pet
Freya Hannan-Mills – The Iron Grotto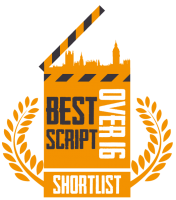 Best Original Film Script 16 and Over
Luke Andrews – Dearest Otto
Jess Collett – Ambition
Zaid Hassan – Dead Endz
Kelly Holmes – The Prescription
Mark Renshaw – The Broken Kingdom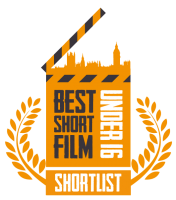 Best Short Film Under 16
Luke Allen Haughton – The Sixteenth Minute
Morgan O'Connell – The Help We Need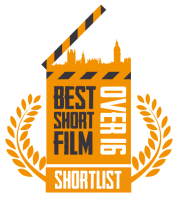 Best Short Film 16 and Over
Max Blustin – Sorceress
Chris Cronin – Oscar's Bell
Kelly Holmes – Family Portrait
Ryan Peebles – Still Life
Karen Turner – The Silent
All the shortlisted film-makers will be invited to the Film the House winners' ceremony at the House of Commons on 2 April 2019 where Lord Michael Dobbs, writer and executive producer of House of Cards, will announce the winners.
The competition enjoys widespread support from industry and is sponsored by 21st Century Fox, ALCS, Lionsgate, The Motion Picture Association, Sky, Warner Bros and Viacom.
Prizes for the winners include:
Screening of their film for friends and family
Certificate of classification by BBFC
Film the House award trophy
Cash prize
Lord Puttnam, Patron of Film the House and producer of Oscar-winning films including Chariots of Fire, said:
"The UK has always been a hotbed of cinematic talent, which is why it's crucial to constantly remind legislators of the importance of protecting and supporting this rich cultural economy. Film the House is an imaginative Parliamentary competition which manages to be fun whilst giving young creatives an opportunity to engage with their MPs, win fantastic prizes and all the while promote the importance of intellectual property rights. Those rights are the seed corn of your future, that being the case I can only urge every would-be film-maker to give it a go!"
Adrian Hodges, scriptwriter for My Week with Marilyn, The Musketeers and Primeval said:
"For me, as a writer of original television and film screenplays, the value of IP is impossible to overestimate. A hit show might be worth many thousands of pounds in future income, but if I don't own or retain a share of the IP, all that revenue goes to people who didn't, at the end of the day, create or work on the show. Losing an IP in perpetuity is like losing a pension and potentially just as disastrous for writers."
For more information, including the full press release, visit filmthehouse.co.uk.