SEPTEMBER 2020 DISTRIBUTION: FACTS AND FIGURES
21 October 2020
Here's a breakdown of the vital statistics behind our September 2020 distribution.
In our last distribution at the end of September, we paid out in the region of £11.6 million gross to around a third of our membership in the smaller of our twice-yearly distributions. Over 92% of these recipients received £10-£1,000, with 1,462 members receiving a payment for the first time.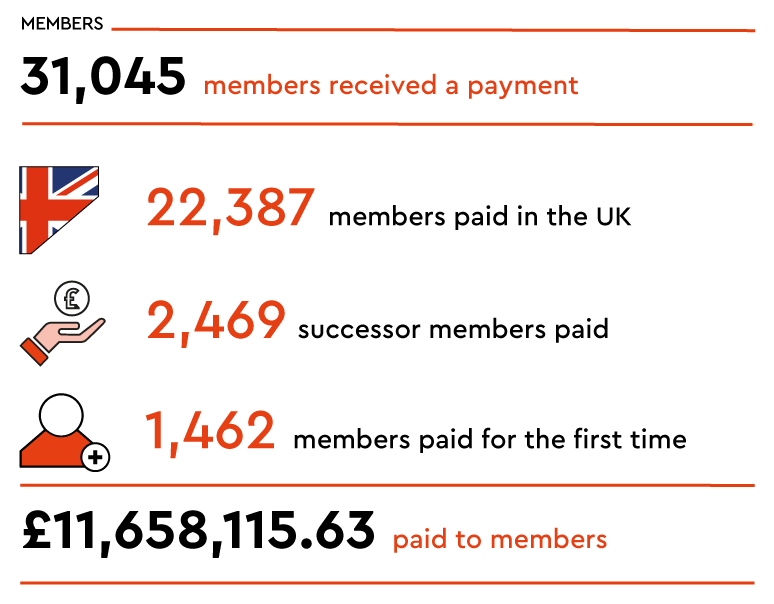 Most of the money we paid out was collected by the Copyright Licensing Agency (CLA), with over £5 million paid out from educational sources.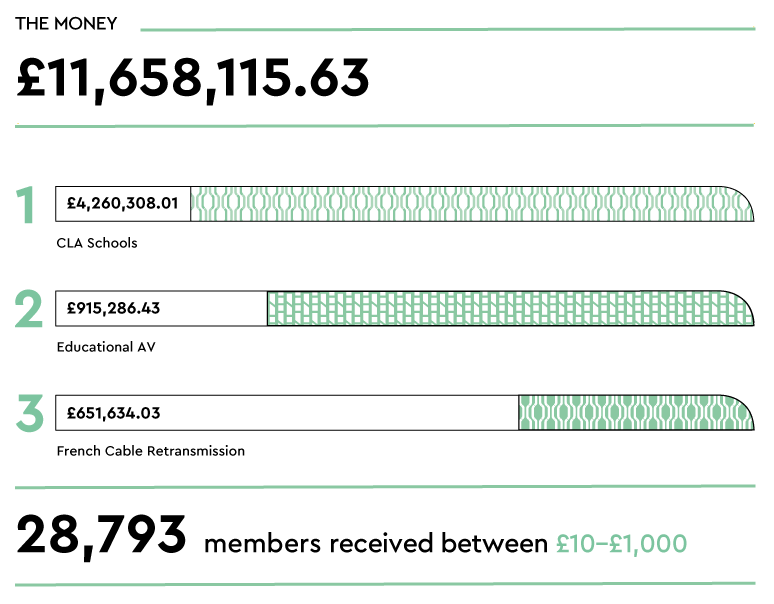 Many of our members are based outside the UK – in this distribution we paid more than 8,500 overseas members a share of over £2.1 million.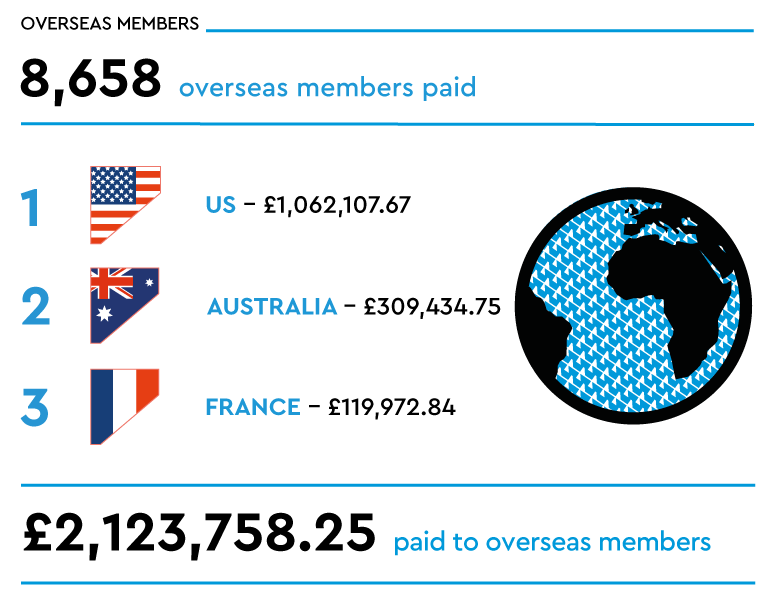 Our September payment predominantly pays out for retransmissions of tv and radio programmes. In this distribution we paid out for more than 2 million minutes worth of retransmissions, with The Archers and Hollyoaks the highest paid programmes.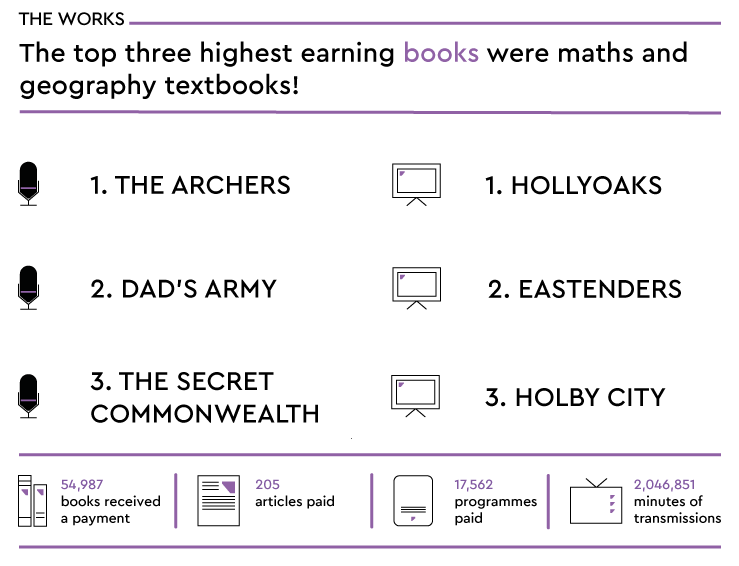 We also pay out for visual contributions as part of our September distribution and this year over 3,000 members received a share of £270,000 for their visual claims.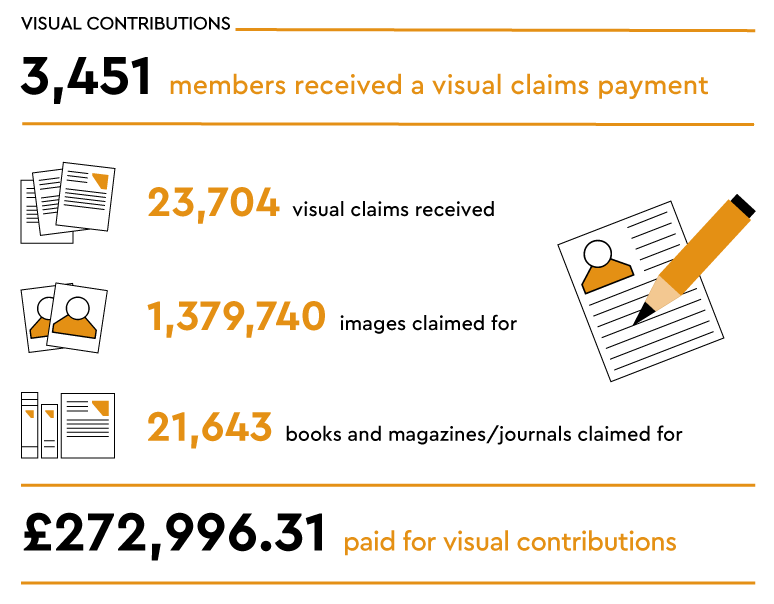 We'd like to say a huge thank you for all the lovely emails and messages on social media – reading them is definitely one of the perks of the job! Get involved and please help to spread the word by telling a writer friend or colleague about ALCS.