TINNISWOOD AWARD SHORTLIST FOR BEST AUDIO DRAMA SCRIPT OF THE YEAR REVEALED
10 January 2020
Writers Katie Hims and Ian Martin join James Tait Black Memorial prizewinner Tanika Gupta MBE on the shortlist for this year's ALCS-sponsored Tinniswood Award, which recognises the best audio drama script of the year. This £3,000 prize will be presented at the BBC Audio Drama Awards on 2 February 2020.
Sponsored by ALCS, the award was established by the Society of Authors and the Writers' Guild of Great Britain to perpetuate the memory of Peter Tinniswood as well as to celebrate and encourage high standards in radio drama. Previous winners include Oliver Emanuel, Morwenna Banks, Mike Bartlett, and Colin Teevan. The judges this year were Patricia Cumper, Robert Bathurst and Rhiannon Tise.
The shortlist is as follows:
Death of a Matriarch by Tanika Gupta
Produced by Polly Thomas, Naked Productions, 30', BBC Radio 3
The judges said: "Death of a Matriarch is lyrical, evocative writing perfectly suited to the exploration of intimacy which audio drama does so effectively."
The Hartlepool Spy by Ian Martin
Produced by Sam Ward, BBC Studios, 45', BBC Radio 4
The judges said: "The Hartlepool Spy is a tale of moral corruption, of self-interest defeating the interests of justice; it is based on a true story and yet the author's research is worn lightly. It is hilariously, delicately told; the characters are both comic and chilling. Ian Martin's exciting dialogue fizzed along; it is completely engaging."
Home Front: A Fragile Peace by Katie Hims
Directed by Jessica Dromgoole, BBC Radio Drama, 75', BBC Radio 4
The judges said: "Beautifully written and incredibly evocative. Celebrating the unique qualities of radio drama. The reader/listener is completely immersed in the world of these characters. A superb finale to an excellent series."
Take a look at the full details of the shortlist here.
---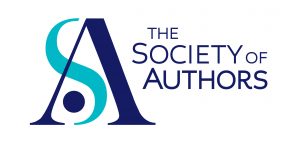 About the Society of Authors
The Society of Authors is the UK trade union for all types of writers, scriptwriters, illustrators and literary translators, at all stages of their careers. They have more than 11,000 members and have been advising individuals and speaking out for the profession for more than a century.  societyofauthors.org

About the Writers' Guild of Great Britain
The Writers' Guild of Great Britain (WGGB) is a trade union representing writers for TV, film, theatre, radio, books, poetry, comedy, animation and videogames. It negotiates national agreements on pay and conditions with key industry bodies, including BBC, ITV and Pact; the Royal Court, National Theatre and Royal Shakespeare Company. It campaigns and lobbies on behalf of writers and offers a range of benefits to its members, including free contract vetting, support and advice; events and discounts; free training; a weekly ebulletin; a pension scheme and welfare fund. writersguild.org.uk